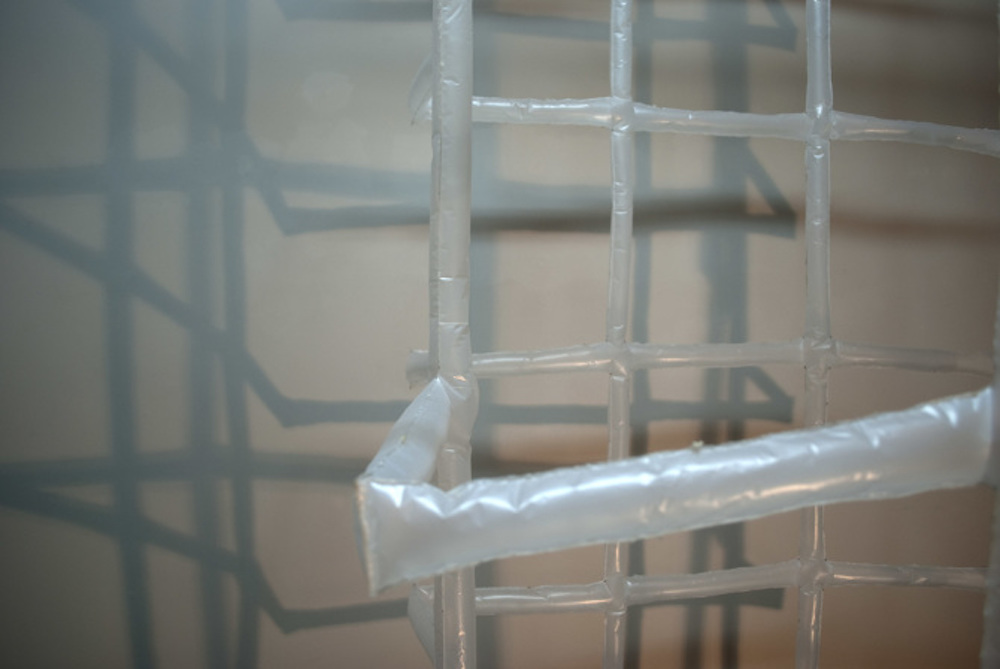 Private View: Friday 30 January, 6-9.30pm
Residency Dates: 5 January to 29 January
Exhibition Dates: 31 January to 21 February, Thursday to Saturday, 12.30-5.30pm
A brief analysis of the physical characteristics of the inflatable object will allow us to outline some of the symbols which it can resume. It is the balloon which confers its visible form to the breath it contains, its appearance of being swollen with vitality.
At each instant every non-rigid container exemplifies, in its form, the dialectical relationship between container and contents.
On the contrary the rigid container is indifferent to its state of repletion. The non-rigid container marks a discontinuity of form at the moment of fullness which charges it with a new meaning.
C. Gaignebet, from 'The Inflatable Moment – pneumatics and protest in '68,' Princeton Architectural Press, New York, 1999
Read more →